History History of Kona Nissan Get to know your locally owned Nissan dealership in Kona, HI 96740. kona Nissan has a rich history of providing quality vehicles.
Learn More About Kona Nissan
100+ Years in Business - Our History
Kona Nissan is a locally owned, family run business that has been doing business since 1905. Kona Nissan's parent company, I. Kitagawa and Company, Limited has been in the Car Business since 1915.
Kona Nissan also has strong roots as a homegrown family owned business that is still run by the same family that started it over 100 years ago.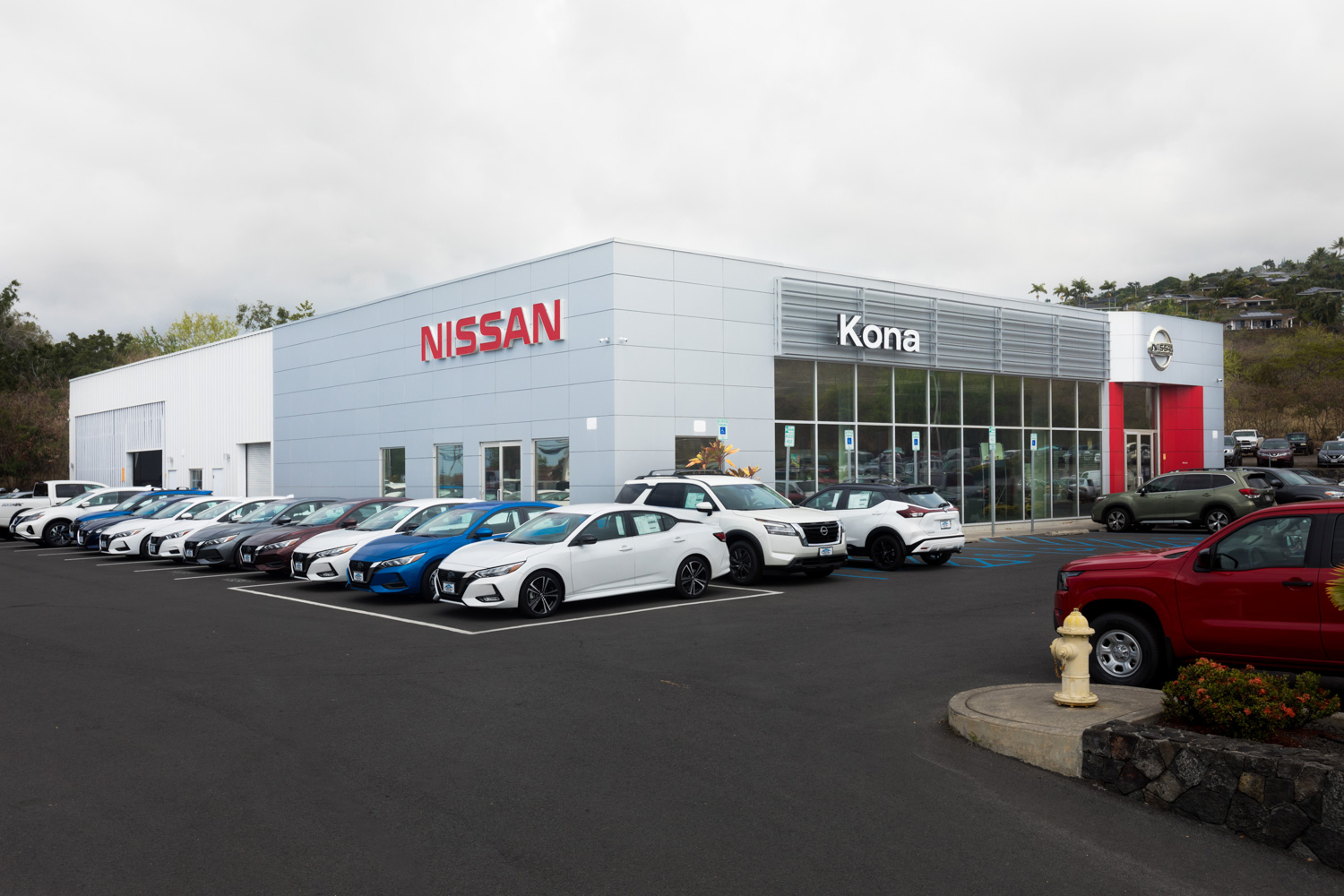 Kona Nissan
---
76-6353 Kuakini Highway
Kailua Kona, HI 96740
Phone (888)985-0772
Text (808)427-1618
Fax (808)969-1712

Sales Hours
---
| | |
| --- | --- |
| Monday: | 8:00 AM - 6:00 PM |
| Tuesday: | 8:00 AM - 6:00 PM |
| Wednesday: | 8:00 AM - 6:00 PM |
| Thursday: | 8:00 AM - 6:00 PM |
| Friday: | 8:00 AM - 6:00 PM |
| Saturday: | 9:00 AM - 5:00 PM |
| Sunday: | CLOSED |
Service Hours
---
| | |
| --- | --- |
| Monday: | 7:00 AM - 5:00 PM |
| Tuesday: | 7:00 AM - 5:00 PM |
| Wednesday: | 7:00 AM - 5:00 PM |
| Thursday: | 7:00 AM - 5:00 PM |
| Friday: | 7:00 AM - 5:00 PM |
| Saturday: | CLOSED |
| Sunday: | CLOSED |
Parts Hours
---
| | |
| --- | --- |
| Monday: | 7:15 AM - 4:30 PM |
| Tuesday: | 7:15 AM - 4:30 PM |
| Wednesday: | 7:15 AM - 4:30 PM |
| Thursday: | 7:15 AM - 4:30 PM |
| Friday: | 7:15 AM - 4:30 PM |
| Saturday: | CLOSED |
| Sunday: | CLOSED |
Finance Hours
---
| | |
| --- | --- |
| Monday: | 8:00 AM - 6:00 PM |
| Tuesday: | 8:00 AM - 6:00 PM |
| Wednesday: | 8:00 AM - 6:00 PM |
| Thursday: | 8:00 AM - 6:00 PM |
| Friday: | 8:00 AM - 6:00 PM |
| Saturday: | 9:00 AM - 4:00 PM |
| Sunday: | CLOSED |